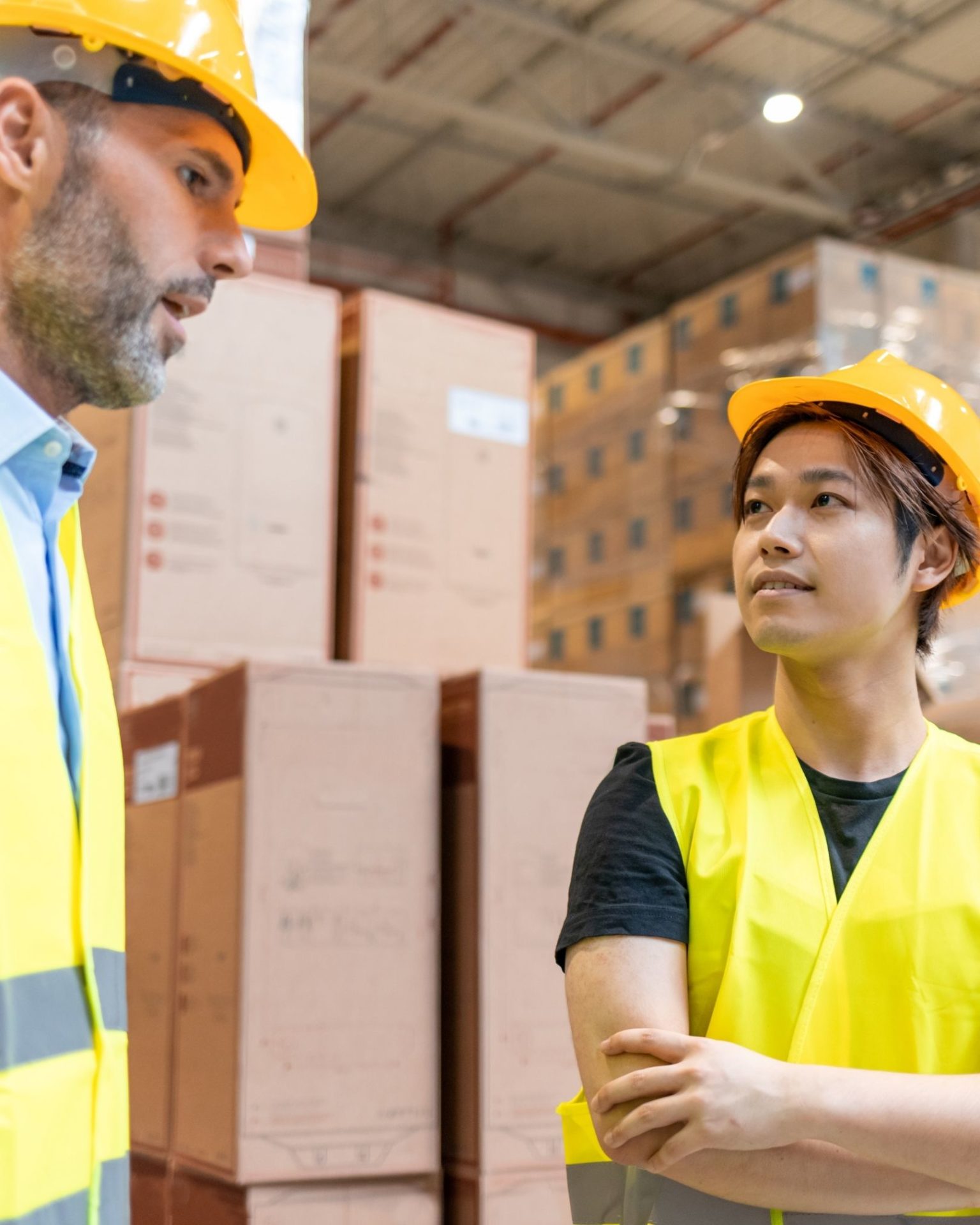 Consulting
We provide custom safety and training programs, safety inspections, comprehensive consulting services, and staffing services to companies across the United States. Our team is composed of safety professionals with more than 100 years of combined industry experience and hold certifications as Risk Managers, Master Trainers, Occupational Safety and Health Administration (OSHA) Trainers, Department of Transportation Specialists, and Safety Management Specialists.
Safety Meetings
Monthly safety meetings are a fantastic way to ensure that your team is invested in safe workplace habits and behaviors. Our team provides the educational materials, complete with a PowerPoint presentation, handouts, and Q&A discussions to ensure engagement and retention. At the end of each meeting, we provide you with documentation, materials, and attendance for your records.
Facility Audits
Make sure that everything is running smoothly and safely with a physical walkthrough of your facility by one of our safety professionals. We will check out your equipment, PPE, and observe employee work habits to make sure you are OSHA compliant keeping your team safe and reducing your liability. We will share our findings with your supervisors, suggest corrective actions, and address them in your next safety meeting.
Training Recordkeeping & Monitoring
Making sure everyone is up to date with training is a huge hassle, so why not bring in the experts? Advanced Safety has been maintaining records for clients for 30 years, and we have gotten it down to a science. Our team creates a training matrix specific to your specific training needs, keeps it up-to-date, and sends you monthly updates—whether there is added info or not—for your peace of mind.
We are meticulous about organization and data security. All your records are maintained in secure physical and digital formats. Warning emails 3 months prior to training expiration, sorting of your records, and advanced sorting and filtering capabilities are all included in our services. We will even deliver employee Safety ID cards and certificates to your facility for you.
HSE Questionnaires
Taking on a new client? Our team will help you fill out the HSE Questionnaire, compiling your safety information, OSHA incident metrics, safety manuals, as well as training programs and information so that you are prepared to answer all their questions.
OSHA 300 Recordkeeping
We will complete OSHA 300 forms, track your accidents, near-misses, and other recordables, and provide usable yearly and quarterly statistics (TRIR and EMR) to keep you informed. We give you the data and then back it up on our database—just in case. If you have ISNetworld, we will keep that up to date for you, as well.
Pre-job Meeting/Client HSE Seminar
We will accompany or fill in for your company's safety representative, answering whatever safety questions may come up on your behalf, as well as suggesting actionable items to make the worksite a safer place. In addition, we will handle the notes and send you a synopsis of the meeting afterward.
OSHA and Client Audits
If you are aware of an impending audit, one of our safety professionals will help you prepare a day in advance. Our staff will professionally represent your company as your safety personnel, sitting through the entire audit and providing all relevant safety information to the auditors.
Accident Investigations
Accidents happen! Our incident response team will investigate on-site, as well as interview injured employees and other witnesses to find the root cause. We will handle the government, HR, and insurance paperwork, file it for you, and maintain a backup on our secure database.
Fit Tests
Our team is experienced in qualitative fit testing procedures, ensuring proper use of masks, and that there is no seepage of toxic materials into the mask.
HSE Policy, Drug Policy & Procedures Manual
Our experts will produce a safety manual custom-made for your company in print and digital formats. Need a DOT drug policy? We have you covered. All our manuals and policies are NCMS approved.
We customize our solutions to align with your strategy.